Driving Cup
Driving Cup with Marathon competition!
Markopoulo, April 2, 2019
Press release
For the first time in Greece, a marathon competition will be held in the sport of driving. The new marathon track, which was created with 6 hazards on the cross-country warm-up, will be inaugurated  during the Driving Cup on 12-13 and 14 April  framework of the Driving Cup, to be held at the Olympic Equestrian Center.
The program of the competition, in which drivers from all over Greece will take place, includes on Friday at 11.00 dressage, on the second day, Saturday, at 10.00 the marathon race and on the third day, Sunday also at 10.00 am the cones.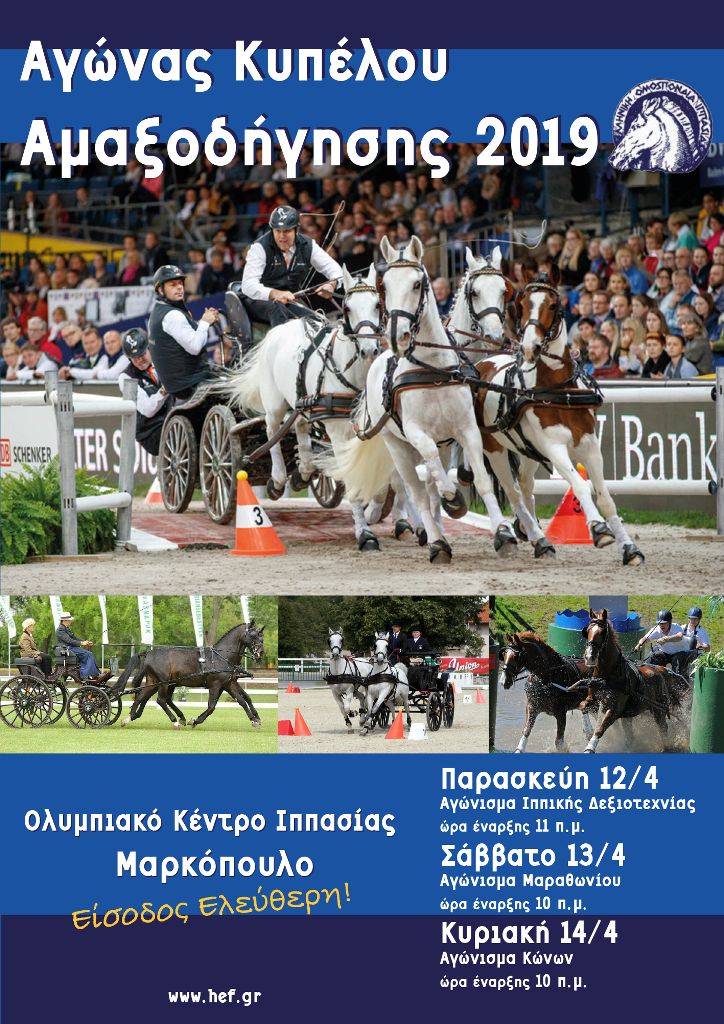 In view of our country's preparation for the Balkan Driving Championship in 2020, the Hellenic Equestrian Federation took advantage of the cross country warm-up area at the Olympic Equestrian Center in Markopoulo and created the new marathon track in partnership with its private fans and with the valuable help and guidance of both Hungarian, Gabor Fintha, 4 * course driving designer and Zoltan Kovacs, Technical Deputy of the sport.

From the Press Office of the Hellenic Equestrian Federation