Championship
The Jumping Championship is strarting!
Markopoulo, April 15, 2019
Press release
With great interest the Jumping Championship of this year will start this weekend 20 - 21 April. The 1st competition will take place at the Olympic Equestrian Center in Markopoulo, at the Olympic grass arena, with the participation of the top Greek riders and amazons from all over Greece.
Along with the championship, on the dressage sand arena will be held the 4th dressage competition with start time in both days at 9.00.
The jummping compeittiion will begin on both days at 9.00 and includes the first day the first rounds of the young horses, the children's category and D of 1.15m, the Amazons class and CB class 1.25m, and the A class 1.40m. On the second day will be the second rounds of young horse , the C class of 1.20m, the Juniors category and the Class B of 1.30m, the category of Young Riders and BA class of 1.35m. and the Seniors Class of 1.45m.
Champions will be featured in the four age categories, Seniors, Young Riders, Juniors and Children after a  total score in both competititons and the  Final in May. Also, Amazon of the year will also be the athlete who will havethe highest score in both competititons and final. 
The next 2nd jumping Championship  is on May 11th and 12th and the final is the on 4th day 23rd - 26th May at the Olympic Equestrian Center in Markopoulo.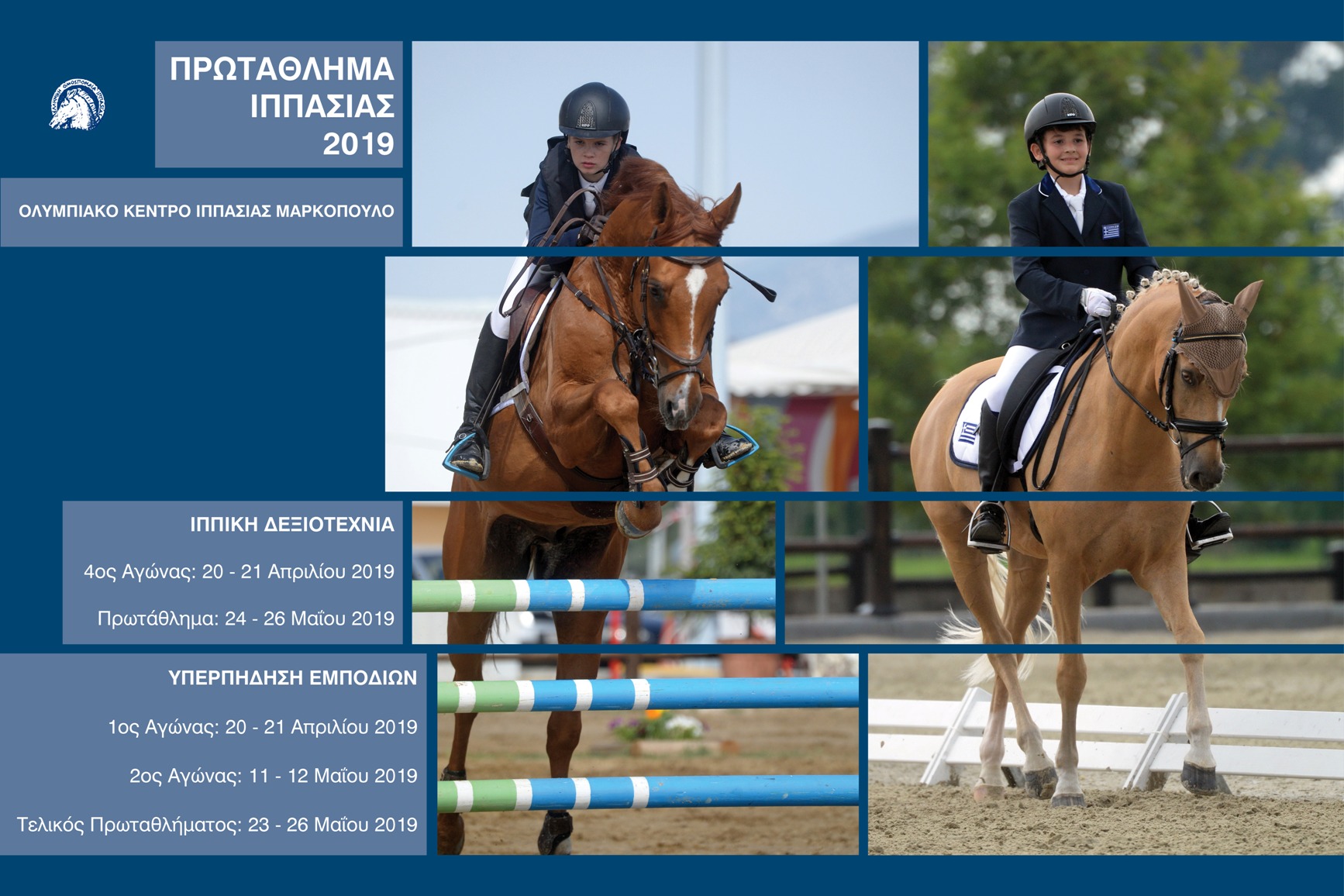 From HEF