2nd Championship
Second victory for Martini at Seniors!
Photos: Photobit 
Markopoulo, 13 May 2019
Press release
The 2018 Young Rider Champion, Paola Martini, continued the impressive performances in the "M | CHAMPION 2 ", which ended yesterday successfully at the Olympic Equestrian Center in Markopoulo, winning for the second consecutive time 1st place in the Seniors Class.
In the second category of Seniors, the IAOF amazon with Electic Elvis had the only clear round and won the victory. In 2nd place was once again the Seniors Champion Alexandros Fourlis of IOM with Grandeur with 4 points and the best time 82,39, while Kritonas Zafeiropoulos of IOKEN with Dicaprio was third with 4 points and time 84.53.
In the Young Riders class, there was a jump off between two athletes who had clear rounds. Anna Donalis of IOM took first place with Mister Chayotte Z with the only clear round in jump off and in 2nd place was Antonis Antoniou with Inca vd Withoeve of IOKOUB with 8 points in the jump off.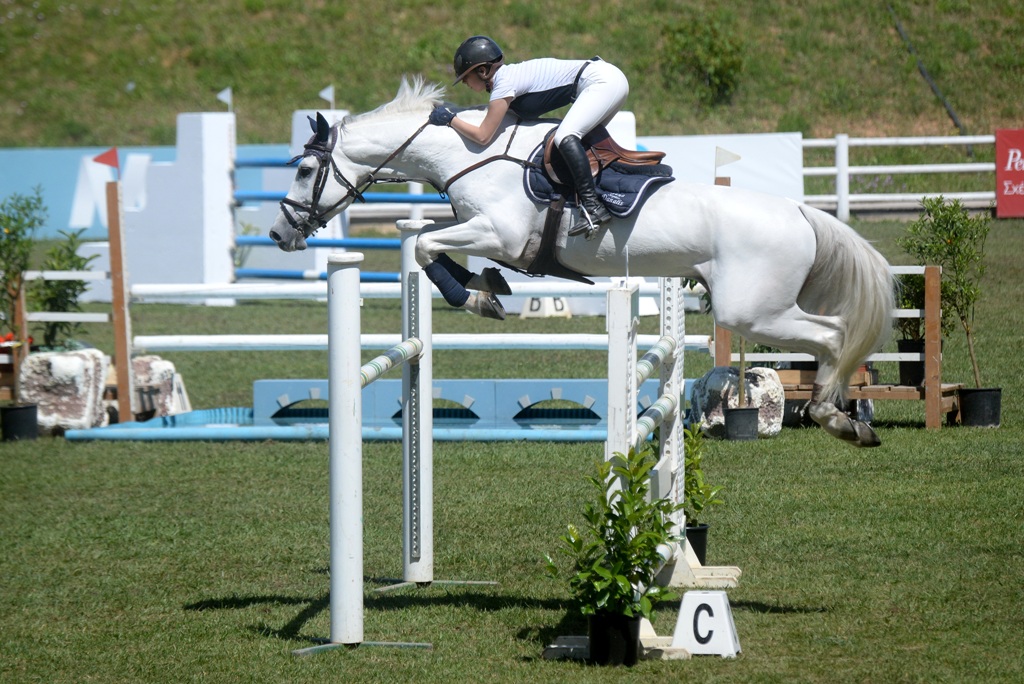 In the Juniors class, the jump off was held for the first place between three amazons that had clear rounds. Maria Nicolaidou from Thessaloniki and AKITH was in 1st place with Flippo VDL with 4 points in the jump off. Second was Melina Piemanidis with Candice from IPPOK with 8 points and 3rd place Baleria Zachariou of IOVOP with D'Artagnan with 19 points.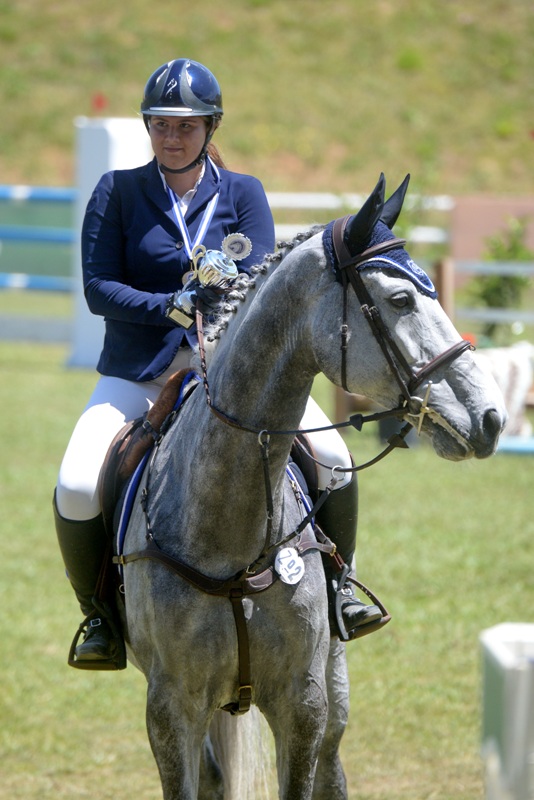 The first victory in the Children's Class was achieved by Amaryllis Paraschakis of AIOB with Lesourisso with the only clear round. In 2nd and 3rd place was Semeli Pop of IOVOP with two horses Arabella and Adrian Balboa with 1 penalty.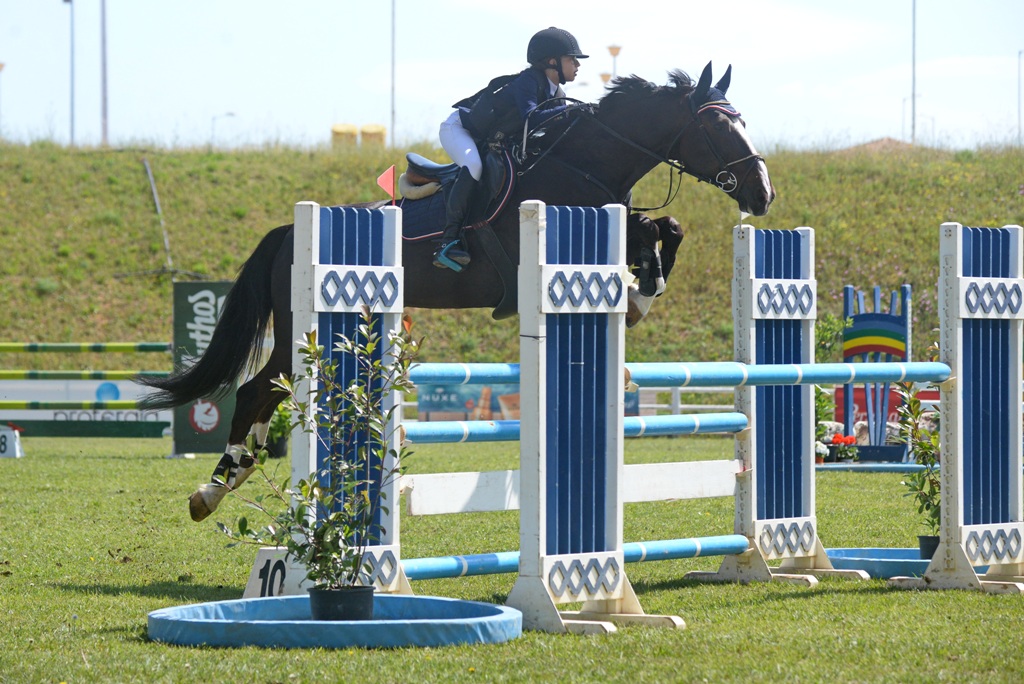 In the Amazon's category a jump off between 7 athletes was held, with Irene Spanou with IOE Copyright ttaking the win with the unique clear round. Second was Anna Donalis of IOM with Con Top with 4 points and time 44.64 and third Angelika Karakassili of IOKALSG with Captain Cunterbunt with 4 points and 47.06.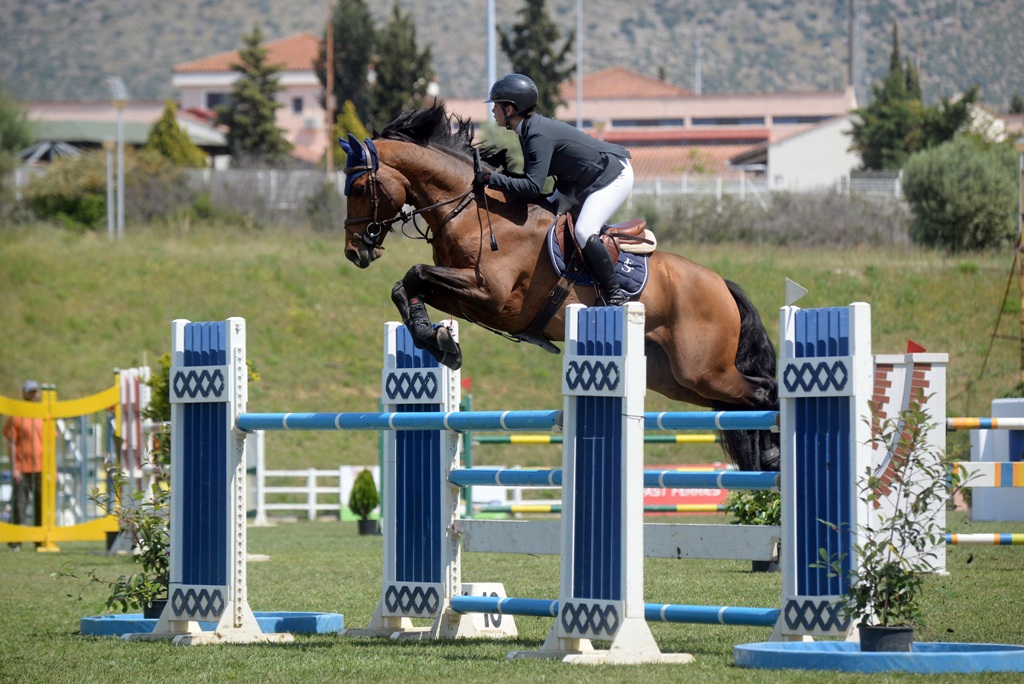 In the Young Horses category, the 7-year winner was Dewars with Dimitris Natsis of IOVOP.
 With great interest is expected "M" 2019 CHAMPIONSHIP, final championship, after two weeks, the four-day 23rd-26th May also at the Olympic Equestrian Center in Markopoulo. There will be the Champions in the categories of Children, Juniors, Young Riders, Seniors and the winner in Amazons 2019 and Young Horses 2019.
From the Press Office Hellenic Equestrian Federation 
Από το Γραφείο Τύπου της Ελληνικής Ομοσπονδίας Ιππασίας